• Home
• About Us
• History
• Facilities
• Marketing & Racing
• Marketing Partners
• Photos
• Links
• Contact Us
• Tech Advice
• Schedules
• Track Weather
• Tribute to Tim
• Online Store
•(NEW) The Scorpion Zone

Visit our Marketing Partners:
RacrEye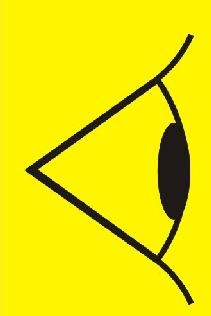 USPATENTLAWCENTER.COM
Taurean Enterprises

Scorpion Racing is a dynamic Rouzerville,PA based production car race team made up of Sports Car Club Of America (SCCA) owners/drivers Bob Rappleye (F-Production MGB) and Michael Abraham (F-Production MGB).

Bob comes to driving for the team with a vast array of Public Relations, Marketing, Technical and Mechanical expertise. First as the lead mechanic for one of the Mid Atlantic's premiere British car restoration and repair shops, and later as crew chief for the Mountjoy's Autoshop E/P MGB national race team. Under Bob's management, the Mountjoy team dominated E/Production Regional and MARRS races of the era, racking up five Regional Championships, and participation in the SCCA Valvoline Runoffs on three occasions. Bob hopes to put that experience to good use this year as he enters his sophomore season of SCCA Production racing. In 2002 Bob demonstrated impressive driving promise as a rookie, taking class wins in the first two races he entered, and earning a class pole position. After a complete "ground-up" update last season at the team's Fort Lauderdale facility, the white Scorpion Racing MGB has been actively campaigned in both the MARRS series (Washington, DC Region) and in Southeast Regional and SARRC competition this season (2003).

Lurking not too far in the shadows is a second Scorpion racing threat, an E/P Triumph GT-6. This unique project is currently under development at the team's Rouzerville,PA fabrication shop facility. Following completion and testing, this exciting new racecar will join the MGB in regular SCCA Regional and National competition.

The two car Scorpion Racing Group will terrorize the competition at world famous road courses like Sebring, Moroso Raceway Park, Daytona International Raceway, Road Atlanta, Homestead International Raceway, Mid-Ohio, Watkins Glen, Lime Rock, Summit Point, Pocono, and Virginia International Raceway, Feel the sting of the Scorpion Racing Group this season at a track near you!